FTC: Affiliate Disclosure Links may pay commission
Actually some slightly old news shared here from adidas. I've been looking at optical HRMs and related devices recently as they seem to be shaking up the sports watches activity tracking (wearables) markets quite a bit. Generally it's obvious that nearly everyone would prefer them IF they were sufficiently accurate.
Coupled with that is the availability of the device on the various hardware platforms. So I was quite impressed when Microsoft brought out their BAND product this month that worked on iOS, WindowsPhone and Android and I thought 'oh, that's good; no-one else seems to bother with all the major platforms"
Then of course I was reminded from late in 2014 that adidas do bother and had already added windowsphone support last year.
Oops!!
Nice one adidas.
I've yet to review their product(s) but from some of the PR images (not the one below) you can see 2x optical receiving sensors next to the optical light. From my experience that seems to be a good rule of thumb if you are looking for more accuracy in the HR readings. 2x receivers are more accurate than one. Makes sense to me anyway!
— Press Release follows verbatim ————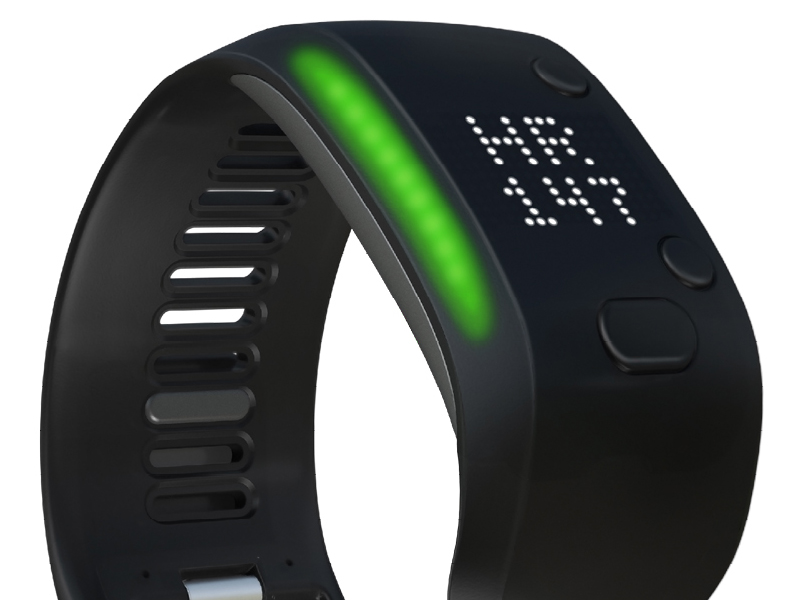 adidas announced today an update to its miCoach Train and Run app for Windows Phone 8.1 based mobile handsets. Following the update, users will be able to pair, configure and transfer planned and completed miCoach workouts between the Fit Smart wrist based heart rate coach and their Windows Phone. Fit Smart can also be used to send heart rate, speed, distance and stride information in real-time to the Train and Run app, combining the visual coaching guidance from the Fit Smart with audible prompts from the app.
miCoach Train and Run is one of the most popular fitness apps available for Windows Phone. With cardio, strength and flexibility training programs developed in partnership with the elite coaches at Exos, it provides real-time coaching guidance to unleash your best performance and achieve your sport and fitness goals.
Launched in August this year, the adidas Fit Smart uses an optical sensor to accurately measure your heart rate and an accelerometer to track speed, distance and stride rate, all from your wrist. The wristband uses colored LEDs to guide you to train at the right intensity according to the phase of your workout and will store up to 10 hours of training data at one time.
Reader-Powered Content
This content is not sponsored. It's mostly me behind the labour of love which is this site and I appreciate everyone who follows, subscribes or Buys Me A Coffee ❤️ Alternatively please buy the reviewed product from my partners at their regular price. Thank you! FTC: Affiliate Disclosure: Links may pay commission. As an Amazon Associate, I earn from qualifying purchases.