FTC: Affiliate Disclosure: All links pay commission...
Reading Time:
2
minutes
source: Indiegogo and swimswam:

SWIMBOT

.
The following is a cut and paste. Looks interesting although I can't see how it can correct technique flaws of half-decent swimmers.
—————————————————————————————-
The first device that will instantaneously correct your swimming technique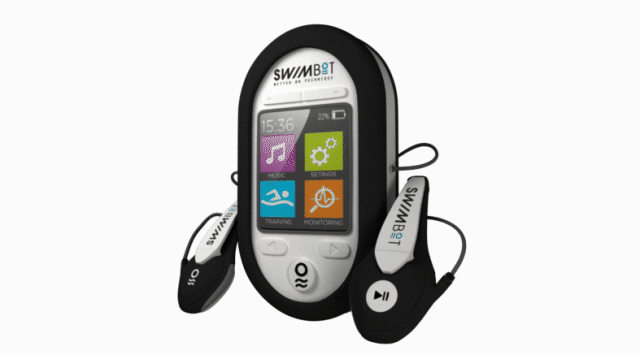 SWIMBOT corrects your stroke instantaneously with sophisticated sounds. The 3D tutorials teach you the perfect swimming technique.
SWIMBOT has been tested and is backed by Olympic Champions, World Master Champion and professional triathletes:
Alain Bernard (FR) 100 freestyle Olympic Champion in 2008
Jim Montgomery (USA) 100 freestyle Olympic Champion in 1976
Rowdy Gaines (USA) 100 freestyle Olympic Champion in 1984
Nicolas Granger (FR) 24x World Master Champion
Jeanne Collonge (FR) 2x winner of Embrunman (world's toughest triathlon)
Romain Guillaume (FR) Top 10 Hawaii Triathlon
HOW DOES IT

WORK

?
1) Before your

workout
● Visualize our 3D tutorials
● Assimilate and retain the ideal stroke patterns

2) During your

workout
● Slip your SWIMBOT under your swim cap. Using bone conduction technology, our earphones offer you comfort and high-quality sound.
● It analyzes each and every move you make.
● It provides you with instant feedback via sophisticated sounds.

Synchronize SWIMBOT with your Smartphone via Bluetooth, and share your progress with your friends!
Share your performance and compare yourself to thousands of swimming enthusiasts.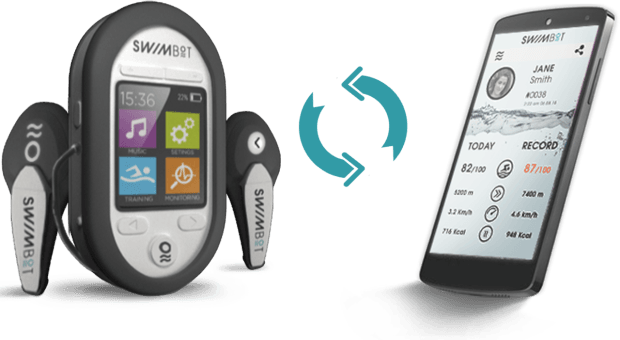 LET'S SWIM WITH

SWIMBOT

!
SWIMBOT includes different levels and kind of exercises whether you are a beginner, intermediary or expert.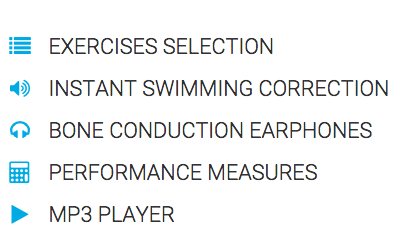 The above is only a teaser. Dive deeper with SWIMBOT on their indiegogo campaign page here.
Reader-Powered Content
This content is not sponsored. It's mostly me behind the labour of love which is this site and I appreciate everyone who follows, subscribes or Buys Me A Coffee ❤️ Alternatively please buy the reviewed product from my partners (which costs you no extra) and, for that, I receive a small commission. Thank you! This really is reader-powered content.
FTC: Affiliate Disclosure: All links pay commission. As an Amazon Associate, I earn from qualifying purchases.