OK folks get your M600s out. (I have). I'm just about to head off for a bike/run session and am hoping to get AW2.0 onto my M600. There's a lot of syncing going on right now so I might just leave the first test until later.
Anyway. It should be working for you now or imminently according to Polar's release, below.
To cut a long post short here are instructions on how to install the update. 🙂
Headline Battery Life now: 2 days with 8 hours of GPS.
Edit: UPGRADE seemed to work SUPER FINE. had a little play. not too much. the swim.com app seems to work now. was going to test that tonight but having a thai meal instead?!? androidwear app needed updating, polar beat wanted updating….I just did everything, tho it should be necess fro the update to work to the watch. watch took many minutes to  update. text seems bigger? Ie only very small rather than very very small 🙂 I like it tho
—————————– From Polar ————————-
Android Wear 2.0 for the Polar M600 GPS smartwatch out now
Good news, everyone! The Android Wear 2.0 update for the Polar M600 GPS smartwatch started rolling out last week and is now available. Find out how to get your hands on it in the Polar M600 support pages or read on.
Polar M600 meet Android Wear 2.0
Polar M600 is the sports smartwatch from the smart sports watch people. (Try saying that 3 times in a row).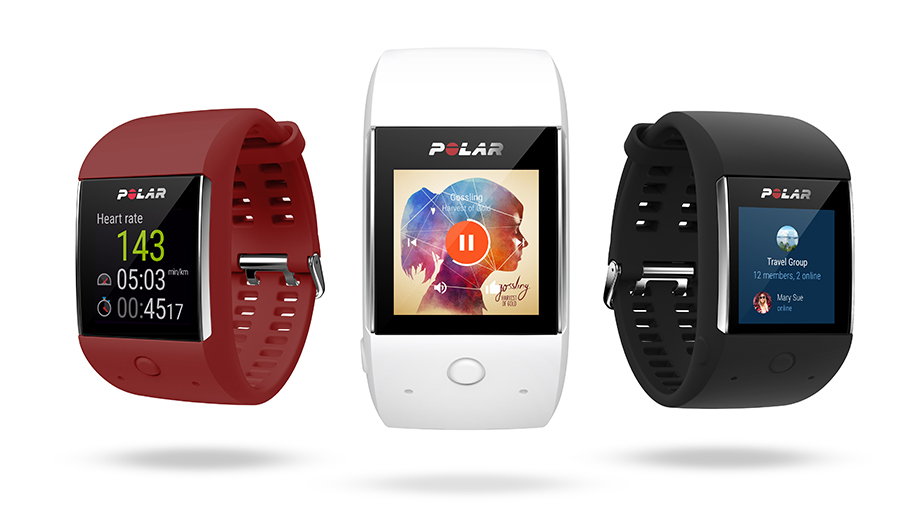 According to our Polar M600 vs Polar V800 comparison, Polar M600 is like a "secret agent who's wearing stylish black and brimming with athletic vigor", but if that's not evocative enough here's a short introduction to both Polar M600 and Android Wear:
Android Wear 2.0 is the newest update to Google's smartwatch OS. It lets you make the most out of the ever-expanding world of Android Wear with apps for every need.
Control music right from your wrist
Find yourself on the map
Get assistance on the go
Choose from numerous Android Wear apps
Polar M600 is a waterproof smartwatch that comes with Polar's unique Smart Coaching features that turn your activity and training data into actionable insights.
Wrist-based heart rate
Integrated GPS
Polar Running Program
24/7 activity tracking
Reply to messages on the go
What can you do with Android Wear 2.0?
The updated Android Wear experience is a whole new beast: It looks different, it handles different and there are a bunch of new functionalities. We're sure everyone will have their own favorite improvements, but here are our top picks:
Installing apps on Polar M600 (both Android and iOS)
Responding to messages is easier: canned replies, keyboard and drawing letters
Customizing watch faces with complications
Revamped music controls
Customize watch faces with complications
Android Wear 2.0 gives you more opportunities to customize what you see on the screen. The widgets, called complications, can be customized to show steps taken, calories burned, upcoming meetings, battery life and much more.
The Polar M600 experience with iPhones
Do you have an iPhone or an Android phone? The Polar M600 smartwatch experience is somewhat different depending on your choice of smartphone but the Android Wear 2.0 update brings the experiences closer together. Especially iPhone owners should expect a whole slew of opportunities with the update.
Apps. Apps everywhere.
One of the biggest changes on Android Wear 2.0 is the ability to access the Google Play story via the watch, download apps and use them directly on the Polar M600. For iOS users, this means they now have access to the multitude of apps available for Android Wear.
Improved battery life
Another important change is the improved battery life on the Polar M600 when connected to an iPhone. You can expect a battery life of 1.5 days of connected use and approximately 8 hours of use with GPS and wrist-based heart rate. Important note for iOS users: to extend the battery life of your Polar M600, you have to first install the Android Wear 2.0 update, then do a factory reset and take the smartwatch into use again. For detailed instructions, read more here.
How Polar M600 stacks up with other Polar watches
Polar M600

Polar A360

Polar M200

Polar M400

Polar V800

Wrist-based heart rate
•
•
•
 GPS
•
 •
 •
 •
Indoor running metrics (speed and distance from the wrist)
•
 •
 •
GLONASS
 •
Smart Notifications
•
•
 •
 •
 •
Smartwatch OS
(Android Wear)
•
Music storage and playback
•*
Swimming metrics
•
 •
Multi-sport mode
 •
Connectivity with Bluetooth smart sensors
Heart rate
Heart rate
 Heart rate
 Heart rate, Stride
 Heart rate, Cadence, Speed, Power, Stride
Battery life
2 days with Android
1.5 days with iPhone
12 days
6 days
30 days
 30 days
Battery life with GPS
8 h
N/A
6 h
 8 h
13/50 h (low-power GPS)
Display
Color touchscreen, 240×240 px
Color touchscreen, 80×160 pixels
 Black-and-white display, 1342 px
 Black-and-white display, 128×128 px
 Black-and-white display, 128×128 px
*Music storage only when connected to Android devices
What can you do next?
If you have the Polar M600, here are instructions on how to install the the update. If you don't yet have it and are looking for a smartwatch designed for fitness and sports, have a look at Polar M600 in the official Polar webstore.
Android, Android Wear, Google Play and other marks are trademarks of Google.
The post Android Wear 2.0 for the Polar M600 GPS smartwatch out now appeared first on Polar Blog.
Reader-Powered Content
This content is not sponsored. It's mostly me behind the labour of love which is this site and I appreciate everyone who follows, subscribes or Buys Me A Coffee ❤️ Alternatively please buy the reviewed product from my partners. Thank you! FTC: Affiliate Disclosure: Links pay commission. As an Amazon Associate, I earn from qualifying purchases.