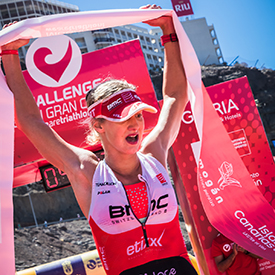 BMC-ETIXX-sponsored athlete Emma Pallant won Challenge Gran Canaria (Middle Distance Triathlon) by 6 seconds and here she is sporting the Polar M200 and a nice Polar-sponsored T-shirt, below.
The often politically-correct BBC fail again to give her (and women's sport in general) equal billing with their limited coverage of the pro race. Instead they cover the Yorkshire-bloke in more photographic detail (here).
Of course, you say, "they would do" as Alistair is by far the better athlete and no-one has ever heard of the young lady.
Errrr…
Well Emma is a double-world champion and will very soon be coming up to defend her title once again in August later this year. Probably if she wins that will be the first time anyone's ever won three world titles in a row (duathlon). I'm sure a double (triple?) world champion is of no interest to anyone. No-one has heard of her because she hasn't had the coverage IMHO.
Errr..
Well if you check the results, below, you will see that she beat Daniella Ryf (double World Ironman Champion) as did Lucy Charles (U25-70.3 world Champion). That's at least vaguely newsworthy IMHO.
Errr…
Well it was probably her sponsorship from British Triathlon that helps her compete as a pro athlete then? Nope. AFAIK duathletes get nothing from the BTF. Emma is sponsored by BMC-ETIXX and, presumably, by Polar too. So this double-world champion gets more money from a Finnish gadget company (Polar) than the national federation (maybe, not sure Polar give her financial sponsorship). And all you Age Group athletes out there who just do duathlon (and there are an AWFUL lot of you), rest assured that absolutely NONE of you annual subscriptions will go directly to help international pro-duathletes…such allocations all goes to help the triathletes.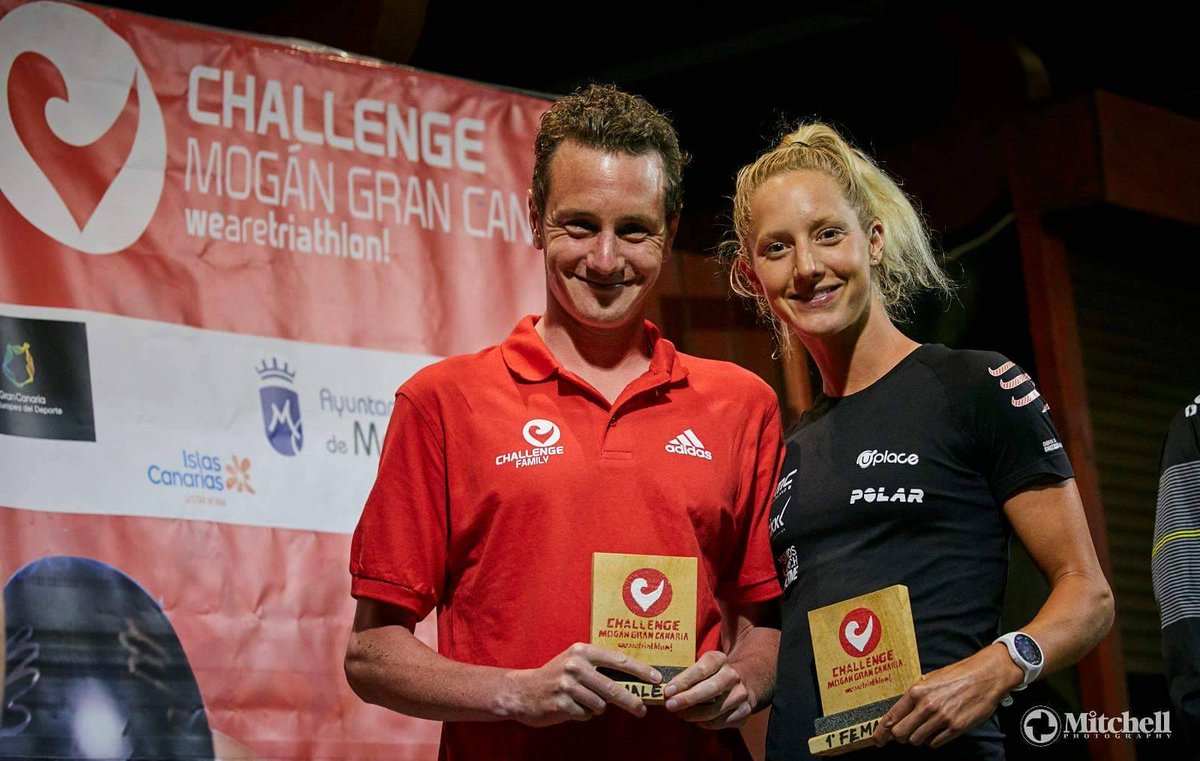 Just to add to the sexism I'll put the men's results first and in bold.
| | |
| --- | --- |
| 1 – Alistair BROWNLEE (GBR) | 04:03:09 |
| 2 – Heemeryck PIETER (Somewhere else) | 04:11:23 |
| 3 – Mark BUCKINGHAM (GBR) | 04:15:36 |
| | |
| --- | --- |
| 1 – Emma PALLANT (GBR) | 04:35:15 |
| 2 – Lucy CHARLES (GBR) | 04:35:21 |
| 3 – Daniela RYF (Somewhere else) | 04:38:35 |
PS as a frequenter of all-things Bingley, I am very much pro-Mssrs Brownlee too.
Reader-Powered Content
This content is not sponsored. It's mostly me behind the labour of love which is this site and I appreciate everyone who follows, subscribes or Buys Me A Coffee ❤️ Alternatively please buy the reviewed product from my partners. Thank you! FTC: Affiliate Disclosure: Links pay commission. As an Amazon Associate, I earn from qualifying purchases.