BSX Insight Trade-In & Switch to MOXY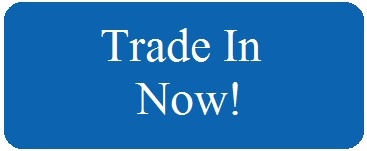 The options moving forwards with BSX Insight look fairly stark.
DCRAINMAKER seems to have been in contact with numerous people connected to BSX Insight and has declared that "BSX Insight Is Dead".
Source: link to dcrainmaker.com
Some (all?WAHOO…no?) of the BSX Insight functionality requires the online service to be running and if BSX Insight is not running it then that doesn't leave too much to put in your BSX compression sleeve.
Shame I quite liked it in some respects. And I appreciate that many people were more sceptical than me.
So you're pretty much "stuffed" (English phrase).
If you want to keep using Muscle Oxygen metrics in your training then BSX's competitor, MOXY Monitor, have a perfectly timed and crafted offer to give you a notable discount on their product in return for your BSX Insight device. I guess $150 off a $820 product is not worth ignoring.
CONSIDER:
MOXY is more of a pro- or lab-based solution. You'll probably need to understand the data really well.
BSX Insight was able to do the MO stats BUT ALSO included a neat threshold test. That test isn't in MOXY in the same, accessible form.
I have no link to MOXY and their recent direct email offer is shown below for you to read the details:
————————- Source Roger@MOXY —————————————–
BSX Insight Trade-in
Moxy Monitor, the world's most accurate Muscle Oxygen sensor, is being used by leading coaches and athletes in 28 countries. Moxy is the clear leader in physiology based performance training. We'll give you $150 in exchange for your BSX Insight when you buy a Moxy.
"We have extensively used both the BSX & Moxy muscle oxygenation sensors in our human performance labs. We like the increased insight from Moxy devices due to the flexibility of using the sensors over various muscle locations as well as more inclusive data (SMO2 & THB). We have appreciated the ease of the wireless connectivity of the Moxy device to ANT+ watches for increased feedback during various experiments."             – Randolph Hutchison – Furman University
Easily integrates into your daily training plan
Supported by world class customer service
Backed by a global community of athletes, coaches and collaborators
Comprehensive training materials developed by coaches and athletes like you
We'll even help you find a coach to help you maximize your efforts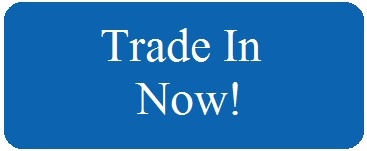 Why Is Moxy Offering A Trade-In?
We appreciate everyone who has helped to push the science of muscle oxygen monitoring of athletes further, no matter what device they use.  Science can be very challenging.  We salute those that do it well.
We have considered offering a trade-in program for BSX Insight owners for a while now.  We've known about some of the limitations of the device's measurement performance.  See this video from this past January or for more depth, see this webinar.
With BSX ending support for the Insight, the timing seemed right to move forward with a trade-in program. Our goal is to help athletes that recognize the value of oxygen monitoring and have made investments of time and money learning about muscle oxygen monitoring continue to pursue their personal performance goals.
Our motivation at Moxy is to help athletes in their pursuit of human excellence through sport performance.  That's the spirit of this offer and we invite you to join us.
How Do I Learn to Use the Data to Make Training More Effective?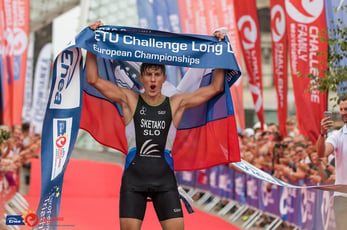 Muscle Oxygen Monitoring is a powerful training tool. There are 3 ways that our customers typically gain the knowledge to train effectively.
Self-Guided Learning – We have a huge amount of online content on our forum, webinar recordings, ebooks, and more.  The online courses in our Moxy Academy that we use with our CTCs are also available for purchase.  Check out our training page for links to get you started with this.
Become a Certified Training Center (CTC) – We have an education program for coaches & owners of training centres that includes online courses and consulting with one of our more experienced centres.  Our muscle oxygen physiology course is approved for CEUs with USA Cycling and USA triathlon.  CTCs also have access to members-only webinars and our Moxy Summit.
Get Local Training or Remote Training from one of our Certified Training Centers – We have CTCs around the world that are ready to help you use muscle oxygen monitoring with your training.  Many of them also offer remote training so if you are not close by, we can still refer you to someone with expertise in your sport.
How do I collect and View the live data?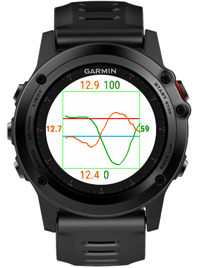 Our goal is to make your data as accessible and portable as possible.  Moxy uses ANT+ so the data can be viewed and collected with the following systems.
Devices

All Garmins with ConnectIQ
Wahoo ELEMNT devices

Studio Software

PeriPedal
PerfPro
Golden Cheetah

Phones

Android phones with ANT+ that run the IpBike App
How do I analyze and share the data?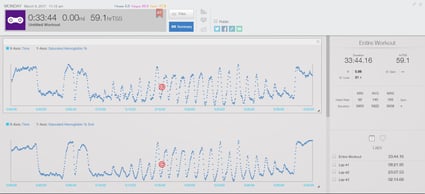 Again, we work to make the data as accessible as possible.  We've worked with the leading analysis software companies to standardize FIT files to make the data integration with their systems.
TrainingPeaks
WKO4
SportTracks
CyclingAnalytics
Todays Plan
StagesLink
What's the Deal Again?
Simple – We give you $150 in exchange for your BSX Insight when you buy a Moxy.
How Do I Start The Trade-In Process?
The button below will take you to the Moxy store.  We've created a product for the trade-in.  Add the number of Insights that you want to trade in to your cart and then go to our online store and add in the same number or more of Moxy sensors.  This is good for any bundle.  The cart will automatically calculate the total price including the trade ins at checkout.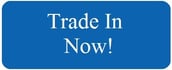 After we receive your order, we will email you a shipping label to send in your BSX Device.  As soon as we receive that, we will ship the Moxy order.
We plan to keep the offer open at least until the end of 2017.
Reader-Powered Content
This content is not sponsored. It's mostly me behind the labour of love which is this site and I appreciate everyone who follows, subscribes or Buys Me A Coffee ❤️ Alternatively please buy the reviewed product from my partners at their regular price. Thank you! FTC: Affiliate Disclosure: Links may pay commission. As an Amazon Associate, I earn from qualifying purchases.