In this detailed Amazfit STRATOS Review we take a long, hard look at Amazfit's latest, well-priced sports watch.
Sometimes we can see ourselves justifying the high premium we pay for Garmin sports watches because of the vast number of features they have onboard. It takes something like the STRATOS to come along and make us think more deeply. The STRATOS has LOTS of onboard features, including MUSIC. That makes it the first-ever triathlon smartwatch with onboard music.
The low price and high number of features on the STRATOS might make it a candidate for both the Best Running Watch with Music and the best triathlon watch – at least in certain categories.
In Brief
Price -

95%

Apparent Accuracy -

75%

Build Quality & Design -

90%

Feafures, Including App -

95%

Openness & Compatability -

80%
A Fantasticaly featured and well-priced GPS Fitness Watch with oHR
The Amazfit Stratos reviewed here is literally an AMAZing piece of fitness tech.
The Stratos has a vast number of features with more being regularly added. Thus for a straight feature-comparison, the watch itself ranks very highly against ALL other competitor offerings…even from Garmin. The app is not quite as good in comparison but still impressive enough.
For a relatively cheap smart, sports watch the quality of construction really is excellent and it looks very good.
The 'catch' comes as you start to look more closely. The watch's menu system is a little strange but you will eventually get used to it. However the ommissions are the ability to connect to a wide range of sensor types, if you just want to connect to an HRM then all will be good. And you WILL need an HRM if you care about the accuracy of the HR as the onboard oHR is less accurate than most competing devices (which are also inaccurate!). The GPS is not great either but I guess it is alright for casual athletes and fitness types. If you are a competitive athlete wanting a serious training tool then do not buy this but if you want a SUPER smart fitness watch then go for it…bear in mind the negative points that I highlight here and in the detailed review that immediately follows.
I'm a runner-cum-triathlete, I'm not a journalist and I bought this myself. I have ZERO links with Amazfit and have never even spoken with anyone in the company – no freebies, no PR loaners. I'm just like you ie a sporty person that swims, bikes, runs a lot and generally does lots of sporty stuff. Oh…except I do that wearing WAY too many gadgets 😉
So let's properly inform you about all the pro's and cons in this detailed Amazfit STRATOS Review. You'll need a large coffee or use the Jump-To links to skip to the sections that most interest you.
In The Box
Yep that's it.
A watch and a bespoke charging cradle.
Lots of paper and, more noticeably, no headphones.
You also get the obligatory, free partner app simply called 'Amazfit Watch', I used the Android version.
Your watch has standard, 22mm interchangeable bands and a built-in optical Heart Rate sensor…no need for an optional chest strap.
Headline Differences – Detailed Differences
It's likely that many of you will come from a variety of sporting walks-of-life. Some of you will be looking for a sweet tri watch that does the job, others will be looking for watch they can listen to music with while they run and perhaps there are others still who want a clever little sporting toy. Maybe there are other categories of 'you' too but I bet that most of you share one thing in common…you're looking at this GPS sports watch because it's the lowest priced triathlon watch with a boat-load of features. You could, just could, have found the deal of the millenium.
Or not.
OK, I've titillated you for long enough. CHEAP. APPARENTLY HIGH SPEC. You've got it. Let's get down to the business. Here are the main differences that you might be considering in your research.
Table of Contents (Click to Expand)
Sizing-Related Differences
It's a large format watch. It is large and it looks large.
But if you put it next to a Garmin Forerunner 935 then you will see they are effectively identical in size in ALL respects.
If you are looking for a smaller format watch for your thin wrists then perhaps go for the Suunto Spartan TRAINER (tri-capability), the Garmin Forerunner 735XT (tri capability), the Garmin Vivoactive 3 (sporty smart watch, music variant), the Garmin 645M (smart running watch, music), an Apple Watch (for Apple devotees, can also do tri's!) or a Suunto 3 Fitness (smart fitness watch).
I manually weighed the STRATOS as 60g and that compares nicely enough to the Garmin Forerunner 935 at 50g on the same scales
But compared to some of the watches mentioned above, the STRATOS makes GOOD USE of the available screen-space with a nice-sized screen area and minimal bezel area. Again, pretty much the same size as the Garmin Forerunner 935.
Aesthetic Differences – Practical Differences
The Amazfit STRATOS review ed here has a unique look. If you buy a Garmin then, like me, it's likely that all your mates will have one that's either exactly the same, or very similar. The STRATOS makes you look like you are an individual.
I like that.
And I like that in a nice way. I am the first to point out an ugly watch. The STRATOS has a super-nice carbon-fibreesque body. It has a beautiful glass touchscreen. The bezel and minute marks around the edge of the bezel look good. I even think the watch face I selected looks both unusual and good – it's the same one on some of the official product photography from Amazfit. Perhaps the 3 buttons only very slightly let the looks of the whole physical package down a little. In defence of the buttons, they are properly functional and work (press) well.
The strap is not the most expensive I've seen but it's quite good and interchangeable in any case. The supplied strap would be a 'keeper' for me. It's perfectly fine.
I like the overall look.
It has a sporty look and yet, at the same time with a different watch face, it could just about meet my needs for a 247 worksuit-and-sleep watch.
The screen resolution is GREAT. Perhaps the colours on it could be more vivid but, hey!, they are still good. The always-on transflective color LCD touchscreen looks WAY ahead of anything Garmin, Suunto or Polar (M600 excepted) have turned out so far.
Even for a 50% higher price tag YOU COULD STILL NOT FAULT THE LOOKS AND APPARENT QUALITY. High praise indeed.
It looks like the device has longevity built-in. Looks can be deceiving, all I can say is "so far, so good".
It's going really well so far isn't it?!!
Here comes the but….
Yep that screen. "It's just going to eat the battery."
Nope. The 280mA battery is quoted to last up to 5 days of regular use and 11 days of 'watch mode'. I've had zero problems with battery life when charging it every 2 or 3 days and using it for extended exercise periods (eg 5 hour rides and later playing music). The beauty of this screen and the battery life if supports seems to put a mockery on the rest of the industry and, people like me, who have continually claimed that pretty screens can only survive on current battery technology for a day and a bit. Clearly not.
Then we come to the buttons. 3 of them and a touchscreen. Oh dear. To cut to the chase: a proper, practical sports watch needs 5 buttons. Not 1 and a touchscreen like the Vivoactive 3. Not 3 and a touchscreen; it seems that Amazfit sought to copy Suunto with the 3-button Spartan Sport. Herein lies the start of the downfall.
On the face of it the STRATOS has a relatively straightforward menu system. Nothing is nested away too deeply and hidden by a complex menu, like on a Garmin. However each time I touch one of the buttons it seems to do something entirely different to when I last used it. I was going to summarise here how they work…but I just can't explain it. #UI #UX. Maybe this slide show will help…it seems so sensible on these screens…which don't quite explain fully all the nuances.
Then we come to the touchscreen. I don't like touchscreens unless they work perfectly. None of them work perfectly. The STRATOS has a touchscreen that sometimes doesn't quite work. As touchscreens go, however, I'd say it was just about acceptable….at a push.
Let's go back to the menu system. This time to see how it looks and feels
All the pages look awesome. Well. A few probably don't but on the whole they are GREAT pages that look the part of a proper high-tech sports watch. There are graphs and pie-charts galore. There are multi-metric displays, there are navigational breadcrumb routes. Pages and pages of the stuff. Maybe the music player could also show the albumn art? I remind you again of the price!
The charging cradle is a bit rubbish but at least it has the right type of connectors. You might think it would be sensible to have a generic micro USB port. And that WOULD be the case if you never got it wet, never sweated or never wiggled the USB cable around a bit…repeatedly. The clasp-on charger IS the best solution for a pin-based connection like the STRATOS has – but the cradle is a viable alternative to the clasp-on charger.
However my cradle doesn't quite seem to be the right size and it takes a second or two more than it should to get the STRATOS in and securely charging. That's not the end of the world, I know. After you've done it a hundred times in a year it might start to annoy you.
I'll shown you again the picture of the optical HR sensor. AS you can see, below, the whole array is tiny compared to Garmin's and Polar's. Tiny too compared to Suunto (Valencell). This is NOT a good sign. The spacing of the lights/sensors does affect the quality of the reading.
Music Differences for the Amazfit STRATOS Review
It's the only triathlon watch with music as of May 2018. You can't use music in a race and you are asking for trouble using music whilst cycling. Don't. Please.
I've spent a lot of time recently looking for the best running watch with music. So I've looked at lots of different vendors' compatibility with various streaming services and the geographical restrictions that might come with that. I've then seen how such services might have gaps in their libraries that then can't easily be filled with that same track from your own collection. Ultimately most of the other 'music solutions' come down to a fancy way of copying your songs/playlists onto your watch from THEIR internet library.
The Amazfit STRATOS does NONE OF THAT. You manually copy tracks from YOUR personal music library into the cunningly named folder on the watch entitled MUSIC. That should confuse some people.
If you want to somehow get tracks from Pandora or Deezer or iHeartRadio or Google Play Music or Apple Music onto your STRATOS then…tough. You can't. At least I don't know if you can. You probably can't.
If I had only ever used the STRATOS for listening to music I would have saved MANY hours of trying to figure out the nuances of how other vendors complicate things. But then again I'm a 'personal music library person'. If you're the same …all will be cool in the world of running with music on the STRATOS.
If you want to research other vendors' music offerings then take a look at this super-long and detailed discussion of all the options available.
the Best Running Watch 2022 comparing Garmin, Apple, Fitbit & Polar
Payment System Difference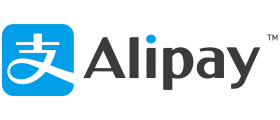 It uses Alipay.
Alipay is bigger than Paypal but has only recently started to make inroads in North America and recently into parts of Europe.
I havent used this functionality.
Operating System Differences
I'm talking here about the operating system on the watch itself and the apps they support.
Apple have WatchOS 4, Fitbit have FitOS 2.x and Google has WearOS 2.x. Polar and Suunto (SPARTAN) have proprietary and closed OS platforms of their own. Garmin have a proprietary OS too but part of that is able to run CIQ (ConnectIQ) apps.
Amazfit have their own, seemingly proprietary, operating system.It looks like it is running on top of Android.
Various screens and bits of functionality run as onboard apps and widgets. The system menu shows only 3 watch apps: disconnect alert; standup alert; and daily overview. However on the SMARTPHONE app, see image to the right, the following are referred to as widgets/apps on the watch; weather, hr, music, alarm, compass, stopwatch, sleep, training, timer – each can be disabled if desired.
There are active 3rd party developers working on modifying apps and functionality in the STRATOS eg via AmazfitCentral, .If you google elsewhere you will find many people augmenting/hacking the functionality of Amazfit watches including porting parts of WearOS onto Amazfit devices. I didn't do any of that.
Whatever it is that resides on the STRATOS seems to tick all tick all the boxes of functionality that need ticking for a sub £200 device. There is some REALLY cool stuff onboard the STRATOS. We'll look at some of those details later in this Amazfit STRATOS review.
Detailed, Techy Differences
This section is not intended as a replacement to a manual (although I couldn't find one – maybe THIS IS your best bet!). It does include a few 'How To's' but is mostly intended to explain the scope of most of the included functionality as well as contrasting that functionality to some competing products.

Sports Profiles & Usage
Whilst the number and type of sports profiles are fixed as far as the athlete is concerned, Amazfit do add new ones from time to time. eg Soccer was added in April 2018.
There are an adequate number of popular sports profiles – 14 in total. There IS a TRIATHLON profile and you cannot create a custom profile.
On the whole, changing to a new sports profile will simply enable/disable the use of a sensor type  eg swimming will not look for either an altimeter reading or a bluetooth chest strap or headphones. Also different datafields will be put on the screen for each sport eg cycling might show speed rather than pace. Different sports profiles might further apply different algorithms to OHR, accelerometers and GPS. Certainly a different algorithm is enabled when you choose pool swimming to detect your stroke rate and also there are additional options on some profiles, like swimming, where you can choose a custom pool length..
Sports Profile Details – Some details in this Amazfit STRATOS Review
There is no ability to change the order of your sports profiles or to create favourites, although it is possible to assign a button-pres shortcut to your favourite sport. Which in my case was 'running'…funnily enough.(Long press of bottom button)
With the exception of the 'triathlon profile' you can change the appearance within the sports profile and the way the sports profile works.
Swiping up from the start screen of each sports profile allows you to change some of the many sports-specific options that are relevent to that sport. There are a nice number of configuration options. Enough to keep me happy, perhaps not as many as a top-end Garmin watch owner would have come to expect in recent years. I'll just list them:
Sports Profile Functioning
Autolap
3d data – I'm not entirely sure what this is. I'm assuming that, when enabled, GPS is used to augment the  altimeter. I'm also not entirely sure if there is a barometric altimeter (some sources say there is, others say not). There do not appear to be metrics that would use 3D data like vertical speed
Background screen colour (black or white)
Alerts – hr level, pace, lap
Course import
Pair accessory – only hrm in land based sport. You can also pair headphones here.
Training target: distance, time , calorie
Sports Profile Appearance
This is unusual and slightly confusing so I'll explain:
Data field order – this is modified on the smartphone app.
Primary screen's data fields – 4 or 6
Realtime stats – here you can choose one of; pace, heart rate, stroke rate. pace level, altitude, speed and this goes on a dedicated page
It's best to start to configure each sport from the app. Taking a lead from WAHOO, the Amazfit STRATOS let's you order the data fields by priority by dragging their position or enabling/disabling them entirely from the sports profile. Some data fields cannot be disabled.
Each profile comes with a dynamic number of screens which change mostly based on the number of data fields you have just enabled, so usually there are 3 to 5 screens.
Returning to the watch,
The first screen is customised to have either 4 or 6 data fields and hence will display the first 4/6 you chose on the app
The last screen is a GPS track, if enabled in the sports profile
The penultimate screen shows your 'realtime stat' will be. If, for example, you chose HR then you get a gauge pointing to your HR and HR zone. Conversely PACE would give you your current (instant) pace and a chart of your pace over time.
The middle screens display your selected data fields from the app in the order your chose over one or two screens with a variable number of data fields per page
Confused? Actually, it's alright, once you've got used to it.
Triathlon Profile
I mention the triathlon profile separately as it works differently to the other sports profiles and it is a true multisport profile that takes you from SWIM to BIKE to RUN with transitions.It seems to use the current settings that you have for the separate sports.
Several competing triathlon watches, just like the STRATOS, have GAPS in their triathlon sports profile offering.  A proper triathlon watch for someone taking triathlon seriously would NEED to have the ability to create a custom profile eg for: a repeating brick workout; an aquathlon or Otillo; a duathlon; or, indeed, any unusual event perhaps including trail running.
Multisport Profile
Edit: 14Aug 2018
A new multisport profile is added allowing you to manually chose the 3 legs of your multisport race. So you coud for example choose Run-Bike-Run for a duathlon
You are limited to choosing 3 in total from Swim+Cycle+Run.
So it's an improvement on just the TRIATHLON profile…but only just.
Data Fields
An adequate number of common data fields are pre-installed on the device.
If sensor support is added in the future for new sensor types then the number of data fields available to display should also increase.
Several competing triathlon watches, just like the STRATOS, have GAPS in their triathlon sports profile offering.  A proper triathlon watch for someone taking triathlon seriously would NEED to have the ability to display power metrics. As a rule of thumb I look for support for 'Normalized Lap Power' – it's nothing that special but if it's not available then you are not looking at a fully serious triathlon (cycling) watch.
Sports Usage – Plans & Structured Workouts
A further piece of evidence to look for, when contemplating how serious or not a device is, is the support for complex and customised structured workouts – or lack of such support. Personally I use structured workouts less these days but support for them remains important regardless of what I do.
The STRATOS does make a reasonable attempt at supporting complex, structured workouts. Amazfit's offering is more limited than Garmin's but some other, more expensive, competing products have no support for this at all.
It is possible to have repeates of (4minutes + 1minute). That kind of functionality – shown in the image to the right. It is also possible to set alerts and also to end an interval by pressing the lap key – although pressing the lap key to end an interval ONLY works when the workout is pre-defiend to do that.
The vibrate alert at the end of an interval is customisable but even at the highest level is still relatively weak – but OK for me. At the end of the interval there is no sound played back through headphones although the sound does cut out at that point. Intentional??
Even better than this, the STRATOS comes with some pre-canned training programs for set race distances such as Half Marathon and 5k. I didn't go into these or follow these in detail but from a quick look and having one running in the background for a couple of weeks, they look potentially very useful. Again, you don't get this sort of thing in that many other competing products and, for the target market, it's a REALLY GREAT thing to include. Nice job.
Also included is an adaptive plan from Firstbeat (for running). Each day you run to the RECOMMENDED TARGET and Firstbeat+STRATOS adjust your plan for the future according to what you achieve.
ALSO included from Firstbeat are guided workouts. You choose the kind of target TRAINING EFFECT (TE) you want to achieve and the STRATOS tells you what to do as the workout progresses. This could be termed as 'real-time coaching' – however I didn't seem to get any feedback from the watch whilst doing this either from alerts on the watch or through earbuds. I DID get feedback when the TE goal was achieved.
Whilst the STRATOS might lag behind the more expensive Garmin in terms of support for some 'nice to haves' such as Lactate Threshold Tests; Activity Racing and Segments; it does, nevertheless, support alerts, training targets and basic navigation.
There is also very good support for advanced Firstbeat metrics; I'll cover those later in a separate section.
When the workout finishes, care is required to hit the correct 'save' part of the touchscreen.There is also an option at this point (you can come back to it) to save your workout as a GPX file. There seems to be some issues with saving swim workouts and the multisport, triathlon workout in GPX format. Proper FIT file support is required.
But what you also get is a rather wonderful post-exercise workout summary PACKED FULL of insight and some quite beautiful screens. Here are just some of the screens you might see:
Activity-Sleep Usage
The STRATOS delivers LOTS of data and analyses for your activity and sleep usage. Steps, distance, calories, floors, heart rate and sleep are all covered. And some are covered to quite some depth in places. In general it's pretty amazing how much is packed into the watch. The Amazfit app is averagely light on content but the stuff on the watch is possibly more comprehensive than any non-Garmin watch I've seen at any price point.
There are daily and weekly summaries, trends and many aspects that I've not even touched on anywhere in this review. The STRATOS is impressive in its ambition and scope.
Following A Course
Apps are currently being written to automate this.
Copy a GPX file into the 'gpxdata' folder on the watch.
Open your sports profile and choose to load a course
After you press 'GO' the last of the available screens will show the breadcrumb route-following functionality
Sensors – Connectivity
You can pair a heart rate monitor that supports Bluetooth SMART (BLE). And you can also pair Bluetooth headphones for music playback and other audio feedback. If you want some more details on this then here is a more detailed and separate post for you:
Apparently cadence sensors can be supported. I could not get any to pair and tried cadence -only WAHOO sensors and multi-metric sensors like powermeters that transmit cadence and power. I will try again and update this.
I could not get any footpod sensors to pair for either cadence or pace (or power…STRYD)
My belief is that sensors that transmit multiple data types are not supported. My JABRA EARBUDS support music and heart rate. The heart rate seems to be ignored from the JABRA.
However it IS possible to have earbuds paired AND a different HRM.
Summary: Sensor support needs a bit more work please Mr Amazfit (it will be a Mr.)
Headphones
I had no problems pairing with any of my Jabra headphones. These are all top-notch (aka expensive) headphones with the exception of the Sennheiser. If you get any one of these from Amazon and you have pairing issues or dropout issues…send them back within a month. Sorted. The Sennheiser is probably an appropriate price bracket for the STRATOS.
Amazfit Smartphone App, Watch FAces & Connectivity
Amazfit's companion app for the STRATOS DOES THE BASICS WELL.
As I see it the Amazfit Watch app delivers these 3 key functional areas
Connection management – smart phone links and synchronisation features. It does this well.
Watch management – Some settings are made on the app for sports profile management and watch face selections.
Analysis and reporting of activities – It does this well enough for the price point.
Normal levels of notifications are supported although I've not looked at this in any great detail. One thing that stands out is that simple pre-canned replies to texts/SMS are are NOT possible. eg you can't text a reply of 'YES' from the watch.
Note: For text reply see (link to: amazfitcentral.com)
The app also provides a link to STRAVA. Any of your workouts with GPS data in them should be pushed to your STRAVA account over an authenticated connection. There is no facility for STRAVA Segments on the watch or app.
You can get many more watch faces than the standard ones at sites like AmazfitWatchFaces.com
Music Playback
If music be the food of running, play on, Give me excess of it; that suffering, The pace may slacken, and so die.

Source: W. Shakespeare (modified)
I wouldn't go as far as dying Will, but lots of people do like to run with music and, by extension, podcasts. After all, an MP3 is an MP3 is an MP3.
First up: there's no speaker. Quite a few running watches do have inbuilt speakers – Don't swim with them!. You are dependent on your headphones having a decent battery charge with the STRATOS, which is fine & normal.
It really is as simple as copying tracks to the MUSIC folder on the watch, pair headphones & play the music.
There are a few music options, basically volume, loop/shuffle nad skip to next or previous track.
It's shame that the album art that I definitely copied doesn't show up on the screen during playback
It's basic music support. But it works. And it's straightforward to use.
GPS Accuracy
I wrote a specific post about the GPS performance of the Amazfit STRATOS & Garmin Forerunner 645 which is linked to immediately below. Interestingly both received the same score. A score that I would say is not quite good enough and a score which was effectively repeated in a re-test.
Garmin 645 GPS Accuracy Results & New 2018 Tri Watch Revealed
Outside of a formal test I have had MUCH usage of the STRATOS and I would say that my other usage generally seems to suggest a little better GPS performance than what the formal test suggests.
Edit: I have now completed quite a few runs where I have specifically looked at the 'instant' pace of the STRATOS compared to a STRYD reading on another watch. It looks like the 'instant' pace from STRATOS is a 30-second smoothed average (or similar); consequently STRATOS generally looks quite good but is not responsive. HOWEVER when under trees or near buildings for anything but a few seconds the readings goes significantly awry by, in some cases, over 30 secs/km (45secs/mi). So: the instant pace appears good in the open…but that probably masks reality.
Let's see how the GPS performance translates to SPEED accuracy on the bike. As you can see immediately below, deriving SPEED when cycling is MUCH easier and looks accurate.
Returning to running you can see that the speed/pace is not quite so consistent between devices (speed displays better than pace on this graph software). Generally ALL running devices find it hard to get the speed right for a variety of reasons. If anything, the green line of the STRATOS gives a more smoothed track.
 Here is a slightly faster running track. There WAS a 3rd device but I excluded that data as it was wrong.
Heart Rate Accuracy + Functions
Here are 90 minutes of steady-state running.The blue line is the chest strap and presumably correct.The 645 does well and even the STRATOS does alright despite two periods of notably low readings. I'd take that result from the much more expensive 645 and I would just about accept the performance of the STRATOS too.
Here we have another hour of steady state running but this time with some bursts of speed thrown in. At the start it's likely that the chest strap is wrong (it's my original HRM-TRI and on its 3rd battery). The STRATOS is just plain wrong. After the 'chat' period when I met someone at 20 minutes, the 645 struggles, regains confidence and then goes off on a tangent to some place more interesting than where I was running. The Polar OH1 wins here. The problem for YOU with this sort of run is that you would only have one device (the STRATOS) and you may well think it was right. The data does not appear to be wrong until you compare it to something else…you won't have a comparator.
Oh, go on then. Here's one more to reinforce the point.
This is the final chart and this time it is from a bike ride. Hint: Don't use the oHR from the STRATOS from a bike ride – it's the additional vibrations and the constriction at the wrist that make cycling oHR performance even worse than for running.
HR Summary: If HR performance during a workout is important to you then you need to either buy a chest strap or optical arm band (OH1, TICKR FIT, Scosche RHYTHM+). If you continue to use the onboard HR then ALL OF THE FIRSTBEAT insights will likely be totally wrong. For resting/sleeping levels of optical HR usage then my feeling would be that this sensor is OK for that.
Elevation & Elevation Accuracy
There appears to be an onboard barometric altimeter (holes in the casing exist for it and some sources say there is one eg amazfitcentral). More refined altitude data might come the barometer augmented by GPS. You will definitely need to wait until a GPS fix is obtained before pressing go. I reckon you also need to wait a further 30 seconds or so AND also have 3D data enabled in your sports profile settings (I'm not 100% sure on that point). If you don't do this you are likely to get poor elevation results.
I got fairly poor results in any case, even when I did all of the above!
Note: Sports data platforms like STRAVA will automatically and correctly adjust your workout's elevation profile (Source: STRAVA). I use other tools to correct the elevation profile which essentially use the same method as STRAVA. Other 3rd party sites will do similar calculations.
The point of saying all of this is that there is no need to worry about ELEVATION ACCURACY unless you want it LIVE during your ride. From my experience with the STRATOS this live data will be frequently inaccurate. This chart says it all.
On the other hand; you might, from time-to-time, get a decent performance like the following chart from a month earlier. The blue line is correct and the lines should all be parallel. Note that this ride is effectively flat.
Firstbeat Goodies
You get all of this clever stuff from Firstbeat thrown in. And it is clever. Be mindful that inaccurate optical HR from the wrist will cause issues with the data that Firstbeat has to deal with. This should be rectified by a chest strap and most newish chest straps should also produce HRV data that some of the Firstbeat algorithms might use. I would suggest for the STRATOS that you get the Polar H10, OH1 or H7. Alternatively consider a TICKR FIT, or Scosche Rhythm+ or Rhythm24. Cheap chest strap HRMs can also be perfectly fine.
I'll talk a bit more about some of these features below and this section of the content is co-authored by Firstbeat (HB) ie the people who make the functionality !
VO2max in the Amazfit STRATOS Review

A higher VO2max makes sport AND THE PHYSICAL RIGOURS OF LIFE easier. Sometimes us sporty people forget that.
VO2max is a relatively definitive metric of fitness. Improving it should indicate you are potentially faster but it does not take into account the economy of your technique so you and I could both have a VO2max of 60 but if your running gait is more efficient than mine then it's likely you'll beat me in a 5k.
Maintaining your VO2max can also reduce the physiological impact of stress, makes it easier to recover, and can help stave off the effects of aging.
You can't generally do anything with VO2max. It's a marker of your progression. That said, the fact that STRATOS knows your VO2max means that STRATOS can better assess how you were impacted by any particular workout. A 30 minute 5k run may have a huge physiological impact on your body if your VO2max is lower, but will barely move the needle if your VO2max is high – this is reflected, for example, in your Aerobic Training Effect feedback.
Firstbeat Factette: The first Garmin Device with VO2max detection was the Forerunner 620 (2013)
Real Time Performance Condition in the Amazfit STRATOS Review
Like the analysis behind VO2max, Performance Condition (PC) looks at the relationship between your running speed and heart rate.
Using your VO2max as a baseline, Performance Condition tells you how your current run stacked up to expectations. Early in your run, your Performance Condition is likely to reflect on your level of recovery or a handful of external factors. As your run progresses, decreases in Performance Condition will likely to match up with the onset of fatigue and your body working harder to keep pace with your fresher self.
It looks like Performance Condition is currently only available in the workout summary view. It's an interesting statistic, however with some of the high level Garmins that compete with the Performance Condition is shown as a LIVE metric throughout the workout.
Firstbeat Factette: The first Garmin device with Performance Condition was the Forerunner 630 (2015)
Training Effect in the Amazfit STRATOS Review
Firstbeat produce metrics for both ANAEROBIC and AEROBIC training effects. The Amazfit STRATOS only supports the AEROBIC training effect and this can be displayed as a data field throughout your workout. Indeed if you are following one of the coached plan then it looks like you can start a run which follows a pre-assigned TRAINING EFFECT TARGET. Usually there will be in-workout feedback telling you to speed up or slow down according to your progress towards that target.
Firstbeat's Training Effect metrics are important and, in my experience, they seem to reflect well the session I've just completed. The further away from race day you are and the longer your race is to be then the more important AEROBIC training effect is. If you are a less well-trained athlete, then the AEROBIC training effect is the most important one to work on for most people.
To progress and improve, you need to challenge yourself in the right way and at the right level. Aerobic Training Effect analyzes your performance to reveal the impact of your activity on the development of your cardio-respiratory system. The fitter and more active you are, the harder you need to work to improve. Behind the scenes your watch takes this information into account to ensure that the Aerobic Training Effect feedback you get always reflects your own personal situation. Note: prior to the introduction of Anaerobic Training effect in 2017, Aerobic Training Effect was simply called Training Effect.
Firstbeat Factette: The first Garmin device with (Aerobic) Training Effect was the Forerunner 610 (2011)
Training Load in the Amazfit STRATOS Review
If you trained with me then, for sure, I would be looking at your Training Load (TL). It's important. Whilst TL is still more complex than that presented by the Firstbeat metric, this is a great place to start. [Also referred to by Amazfit as Exercise Load – TD]
Long runs, tempo runs, intervals, cycling, going to the gym? Mix things up, it doesn't matter. Training Load reveals the combined physiological impact of all your activities in the past 7 days.
What are the numbers? Your Training Load is simply the sum of the EPOC values of your activities. EPOC is used to describe homeostasis disturbance and when placed into the context of your fitness level (VO2max) and activity history also provides the basis for your Training Effect. In the world of elite sport, sports scientists are increasingly turning to this type of training load data to help athletes reduce injuries through smart application of load over time. If that makes no sense to you as an explanation then think, instead, of TrainingLoad being a score given for your workout based on the weighted average of time spent in each heart rate zone…the higher the zone, the higher the weighting given to the time spent in it.
Firstbeat Factette:Training load will only work in running mode.
Personalised Training Plan in the Amazfit STRATOS Review
The Amazfit STRATOS has proprietary training pland AND an adaptive Firstbeat training plan. The distance-based plans such as the 5k and Half Marathon plans ARE NOT FROM FIRSTBEAT.
The adaptive plan is generally good. In the images shown below I am recommended to do an easy 15 mintue run…but that was after a fairly hard 14 miles the previous day! Rather than the recommended Training Effect (TE) you can choose your own target TE and you receive in-workout guidance to achieve that target.
Recovery Time Advisor in the Amazfit STRATOS Review
Another EPOC-based metric, Recovery Time looks at the degree of homeostasis disturbance resulting from your most recent effort combined with the amount of time remaining on your recovery clock to predict when your body will have completed the work or restoration and adaptation. One popular misconception regarding Recovery Time feedback is that it should hit zero before your next session. What it's really telling you is how long it will be before your body is ready to benefit from a tougher, fitness improving, workout. What's a fitness improving workout? Essentially we're talking about hard sessions involving speedwork Lighter efforts are a good way to promote recovery, as long as you don't over do it.
This will usually pop up at the end of your run. It will NOT be stored in your workout history as, for example, one hour later it will have changed.
Firstbeat Factette: The first Garmin device with Recovery Time was the Forerunner 620 (2014)
Calories
Firstbeat's calculation of calories can be shown in realtime as a data field during a workout. Various summaries and trends of calories expended are shown elsewhere on the watch, for example in the WEEKLY REPORT.
As far as I can see only active calories are reported ie those accumulated during your workout.
Other bits
Here is a pretty picture of the compass, which also nicely appears when following a route or viewing a GPS track of where you have been. When running, the compass heading naturally moves around a lot but when stationary (eg for hiking) it looks like it would be much more useful.
Latitude, longtitude, altitude and pressure are also avaialble on a secondary screen to the compass.
Here is the weather from the weather app and there is even more weather detail following on from the one screen I show here.
A race predictor is included but this is not powered by Firstbeat's algorithms.
Amazfit STRATOS Specifications
Construction: Ceramic frame. Stainless steel finish. Gorilla Glass (Source: techradar)
Size: 46mm diameter
Band width: 22mm
Display size: 1.34" / 320×300 px
Type: Always-on transflective color LCD touch screen
Weight: 2.5 oz / 70 g
Processor: 1.2 GHz Dual Core, 512 MB of RAM (possibly Ingenic M200S)
Storage: 4GB Total (2 GB is usable)
Connection: Bluetooth 4.0 / BLE + WiFi
Battery life: 5 days regular use / 11 days basic use. 290mAh
Water resistance: 5 ATM certified, equivalent to about 80 PSI, 164 feet or 50 meters water depth.
Sensors: Optical (PPG) HR sensor, acceleration sensor, gyroscope, geomagnetic sensor, light sensor, Triaxial Accelerometer, GPS, GLONASS, barometer (baro source: amazfitcentral.com)
 Source: amazfit.com  +others
Links, Comments & Bugs Unearthed In this Amazfit STRATOS Review
In this Amazfit STRATOS Review I do not systematically 'test' any device, despite using the word 'test' quite a lot. But I come across bugs and quirks from time-to-time.
The only significant bug that I found was that the optical sensor lights kept firing even when an external heart rate monitor was paired and in use.
The word 'mileage' is used in several places where it should read 'km'
The most notable quirks would be the functions of the buttons and having bluetooth pairing options in 2 different places.
Aug2018: Autopause added
Price, Availability & Discounts
Hopefully you found this review useful. Longer reviews like this take a week to produce spread out over a month or so. Please buy from one of my links
The Amazfit STRATOS is globally available NOW
Distribution does not appear to properly exist even in major markets like the UK. Thus Amazon orders seem to be fulfilled from Germany and Italy. Because these are Amazon MARKETPLACE offerings by 3rd parties then the price can vary considerably. Indeed there are some HIGH prices now (May 2018) as demand is clearly greater than supply. I bought my STRATOS from a 3rd party and it came quickly however I've heard several stories of devices not arriving. Be careful.
I have seen prices in the region of GBP300 (three hundred) and, once you get to that price level, I'd start to think more carefully about alternatives.
Summary Points
In this Amazfit STRATOS Review we have found an intriguing device that is at the same time both flawed and fantastic.
The STRATOS is NOT an appropriate watch for a competitive athlete. But for a sporty person who also wants a smart sports toy then this is a great device. If it's your first tri watch or a running-with-music watch then it's a nice choice.
The flaws in this product at this price point were both predictable and avoidable. Garmin will not be quaking in their boots and worrying about sales of the premium tri offering, the Forerunner 935, slipping because of the STRATOS. Although a modified and improved STRATOS 2 could decimate their sales of the 935 in a year or so.
The flaws of the product are in the accuracy of the sensors. HR and elevation are just not up to the job. GPS is 'meh' or 'alright' and on a par with many Garmin devices. The touchscreen has mass appeal but athletes will want 5 buttons.
The problem for me, and people like me, is that we use sports watches as a tool and that tool NEEDS actionable data not pretty smush. Whilst a decent, external Bluetooth heart rate sensor CAN resolve the HR issue I have no way of seeing sufficiently accurate running pace or cycling power. I simply can't use the device for a lot of the time as my main training device.
On the front of the retail box, in capital letters, it specifically says "AMAZFIT STRATOS: MULTISPORT GPS SMARTWATCH'. Like some other companies the STRATOS is trying to pretend that it is a proper multisport watch when, really, it isn't. Don't get me wrong if you are participating in a triathlon for a bit of semi-serious fun then you will be perfectly fine with the STRATOS. But it's triathlon functionality is restricted and if it had NOT made that claim, I probably wouldn't even be saying this. But here goes..

Once STRATOS includes the following functionality then it will be a 'proper' multisport watch:
Ability to create custom, repeating multisport profiles (brick, Otillo, aquathlon, trail-based) edit: Duathlon is now possible
Ability to support a bike power meter
Ability to support a footpod or significantly improved GPS accuracy
Ideally also running power support; ANT+ sensor support; FIT file support and 5 buttons. I've just described the Garmin Forerunner 935 haven't I? 😉

If it included all of those abilities for £200/$250 then it would sell 10s of thousands of units. As it is it will still sell many thousands. It's good. With caveats. Nevertheless, that's not too much that NEEDS to be improved. Sure it will need new hardware. But it's tantalisingly close…
Let's be more positive. It's got: Geo-specific contactless payments; music; Firstbeat tools; beautiful hardware; a decent battery; structured workouts; a compass; route functionality and SO much more. AMAZFIT clearly focussed their development efforts on creating a more mass appeal sports watch and they've done a great job at that. Jeez it evens usually connects to and syncs to my rubbish Andriod smartphone nearly all the time #UnheardOf.
Being positive again. AMAZFIT have placed a stake in the ground. A large stake, with spikey bits on it, for all to see. They have delivered oodles of functionality on a pretty device. What have the non-Garmin, competition been doing for the last few years? I had mostly assumed it must be really hard to deliver a new, functionally rich sports device. Clearly, it can't be that hard as AMAZFIT have done it. In some respects they have OVER-done it – there is so much functionality on the watch. Why are some of the market incumbents taking so long to come up with something similar to this or better than this? Is it a case of the need for AGILE development or maybe a boatload of cheap developers being needed to solve problems?
The AMAZFIT STRATOS is an awesome device. Buy it. I did.
If you've read this review you will be aware of some of the pitfalls it has. If those pitfalls are of minimal concern to you then you will be super-happy with the STRATOS.
Me? I'm only ever going to use the Forerunner 935 for racing triathlons. But there is DEFINATELY a place for the STRATOS in my training and product-testing regime. I will quite happily use it with headphones for entertainment and with a bluetooth chest strap as a HR recording device. And I like the looks of it.
Reader-Powered Content
This content is not sponsored. It's mostly me behind the labour of love which is this site and I appreciate everyone who follows, subscribes or Buys Me A Coffee ❤️ Alternatively please buy the reviewed product from my partners. Thank you! FTC: Affiliate Disclosure: Links pay commission. As an Amazon Associate, I earn from qualifying purchases.