Attention all Samsung Watch Owners
I came across this super-interesting 3rd party app last week which enables STRYD and other sports sensors to be supported on Samsung Tizen. So that means you could get STRYD to work on a Gear S2/S3/Sport, Galaxy Watch as well as Gear Fit2/Fit2 Pro.
Here are a few screenshots and then I'll cover some of the interesting stuff (well, I think it's interesting)
This is all designed and built by Stefan at qooapps.com and he's building the app with some support from STRYD (review link) but the app isn't just for STRYD as it supports a lot of other BLE sensors as well. In fact all of these
BLE Device
Supported
Data
Gear S2
Gear S3
Gear SportGalaxy Watch
Gear Fit2
Gear Fit2 Pro
Stryd Sensor
 SPM, Power
TBC
ok
ok
Wahoo Tickr
 HR, SPM
ok
ok
ok
Suunto Smart Sensor
 HR
ok
ok
ok
Wahoo Cadence
 RPM
ok
ok
ok
Polar H7
 HR
ok
ok
ok
Polar H10
 HR
TBC
ok
ok
Coospo H6 HRM
 HR
TBC
ok
TBC
SunDING
 HR
ok
ok
ok
Runtastic
 HR
ok
ok
ok
Jabra Sport Pulse
 HR
ok
ok
ok
Bose Soundsport Pulse
 HR
TBC
ok
TBC
Wahoo Tickr Fit
 HR
TBC
ok
TBC
MyZone MZ-3
 HR
TBC
 ok
TBC
Scosche Rhythm+ Armband
 HR
TBC
 ok
TBC
Milestone Pod
 SPM
TBC
 ok
ok
In fact, it's not technically even an 'app' as such. Samsung says that it is *not* possible to support any of the above with apps. So Stefan has cleverly built this as a WATCH FACE. And, as it is a watch face, it also works on the small-screened Gear Fit2/Fit2 Pro.
As it's a watch face it must be very limited in what it can do right? Err…have a look at this.
#Cool
Also, looking at the STRYD data from STRYD's pod, the app does more than merely support 'power' it supports the additional metrics such as LSS too.
Take Out
This is unique in oh so many ways and I've not even mentioned the links to 3rd party data sites like Training Peaks (ah, I just did). The bottom line is that this app, plus some decent external sensors, could transform your existing Samsung sports watch into a powerful and accurate sports watch. Even the relatively lowly Gear Fit2 could get super-accurate HR from a Wahoo TICKR-X and super-accurate pace from the STRYD, bypassing Samsung's (probably) passable quality internal sensors. You can even get to train with running with power if you get a STRYD as your running sensor OR you could use some Jabra Sport Pulse headphone to provide HR and listen to music as you run (check precise compatibility, looks possible).
Disclaimer: I've not tested this myself and I have no relationship with the developer but we have exchanged emails and I have his permission to show his images (above).
Here are the links to the app, although please note they will do strange things if you do not have a Samsung and a probably more specifically you might need a recent Samsung Watch to get to the SAMSUNG GALAXY APPS store (you won't find the app on Google Play Store)
Link: http://apps.samsung.com/gear/appDetail.as?appId=org.qooapps.sportywatch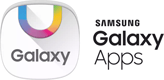 Source: qooapps.com 'Sporty Watch'
So it seems now that watch app developers are starting to do cool stuff on lots of platforms
STRYD Info

ALTERNATIVES: Some other running systems claim to produce power.
I partner directly with STRYD in the USA and their distributor New Running Gear in the EU. The images below take you through to whatever current deal on STRYD there is at any given time in the USA/Canada. Thank you!
Reader-Powered Content
This content is not sponsored. It's mostly me behind the labour of love which is this site and I appreciate everyone who follows, subscribes or Buys Me A Coffee ❤️ Alternatively please buy the reviewed product from my partners. Thank you! FTC: Affiliate Disclosure: Links pay commission. As an Amazon Associate, I earn from qualifying purchases.