FTC: Affiliate Disclosure: All links pay commission...
Reading Time:
7
minutes
Garmin MARQ Specifications – The first Fenix 6?
Today marks the announcement of the Garmin MARQ which is a high-end Garmin Fenix device with premium construction and a few new components and features.
The MARQ is a similarly positioned product as the Garmin Chronos from a few years back. The Chronos was a premium Fenix model too, except the price premium for the MARQ has got greater and Garmin has cleverly tailored different MARQ versions for a different end-use market. That's no different to the Fenix which has the Tactix, D2 Descent, Quatix variants. But what is different, this time, is that there is a premium version of each one rather than one single premium version and thus we see Athlete, Driver, Expedition, Captain and Aviator versions.
Another thing that is different this time around is that the MARQ has been developed and rolled out, effectively, by a new team within Garmin. So there could be some interesting nuances that we learn as they pop out over the next few weeks, indeed I already have some information that I have shared on the MARQ's new extended Firstbeat features and there is more to follow as well on that and other topics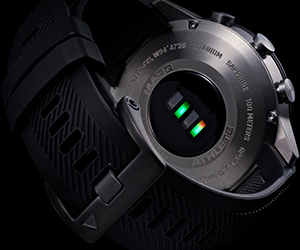 Firstly the MARQ is more of a "premium Garmin Fenix Plus 5.5" than a Garmin Fenix 6. New hardware and new software features are being tested out in what will be a low-selling, premium product. That's an ideal format to reduce the impact of any errant and unexpected behaviour. ie the bugs won't affect many people. The new hardware/software is somewhat disguised in the updated, premium shell. For example, according to dc rainmaker, the MARQ contains the expected new iteration of the ELEVATE sensor but, somewhat unexpectedly, there is a radical move with the GNSS chip provider changing to Sony. Both of these sensors will be in the Fenix 6 for sure.
Of Concern – "GPS":
There are two unknowns to consider here
Is the Sony chip inherently hard to get accuracy from? (Edit: Answer= NO.)
Will it support dual-frequency GALILEO to deliver true accuracy improvements from 2020 onwards (Edit: Answer=NO)
The GNSS chip is almost certainly the CXD5603GF which is almost certainly used by Polar's Vantage, Suunto 9, Suunto 5, Polar Ignite and the Coros APEX. AFAIK, This is the only Sony chip that supports GALILEO and super-low power consumption; it is precisely these two technical features that will drive the GNSS accuracy of the near-future and extended battery life of today for the MARQ. The integration of the Sony chipset into all these vendors' products has proved tricky, only recently with Coros and Suunto delivering notable positive GNSS performances.
Whilst the antennae design is also important to GNSS accuracy, there seems to be anecdotal evidence that many metal-shelled sports watches have difficulty getting accurate positional fixes for sport. The MARQ has a full metal shell, replacing the 'plastic' of the Fenix 5 with Titanium this time around.
Let's see what Garmin can do with bedding down the Sony chip. If neither they nor Polar can do it, then no-one can.
Let's also see if they can deliver on dual-frequency GALILEO to bring about REAL improvements in positional accuracy. Garmin is notoriously quiet on issues relating to GNSS accuracy.
Of Concern – oHR
The oHR sensor clearly looks new. However, I am FAR FROM CONVINCED that this design will improve accuracy.
The optimal design configuration for an optical HR sensor is known to be a multi-sensor radial array. I'm positive that Garmin has not implemented it here. Look at the picture above!
The existing Garmin sensor is better than many when it comes to accuracy but I am just not convinced that this will change accuracy levels and it looks like Garmin are going to be pushing the marketing messages around their blood oxygen (SpO2) sensors that are built into the oHR array. SpO2 DOES have highly niche sporting uses but is more suited for medical insights. SpO2 is NOT SmO2.
One benefit of a Spring release is that many athletes will be exercising in warmer conditions and warmer conditions mean better blood flow which means a better chance of accurate readings which means that it might get a good reception from those more concerned about oHR accuracy.
Let's wait and see.
Edit: The same NEW ELEVATE sensor is used on the Forerunner 945 and, for me, this gives best-ever-GARMIN results for oHR. Don't expect perfection, do expect user-to-user variation in accuracy.
Other Hardware Changes
'Hardware' always sounds a bit geeky, yet it is fundamental to what the device can deliver.
The specs show improvements in storage to 32Gb. This sounds a lot but once you get some maps and your full Spotify collection onboard then many of you will need even more storage.
I'm guessing, as well, that there will be a slightly more powerful processor on the inside than the Fenix 5 Plus. That info will filter through from your friendly neighbourhood CIQ developers, I would say that a better processor is 'almost certain'.
It's tricky to know if the battery has changed at this stage. I would guess that it is the same/similar to the Fenix 5 Plus (not 5X Plus) battery and that the stated battery life increases come from power savings made by the Sony GNSS chip.

Software & Feature Changes
The MARQ is running the same look-and-feel firmware that many of us are used to in recent Garmin watches. But that firmware also has a few tweaks and these have certainly been continued with the new Garmin Edge 530/830 and new Forerunner 945. I hope to elaborate more on this (see below) with some new content which I might add in this post or in a separate one depending on how much time I have.
Other than the hardware changes and enhanced Firstbeat physiology sections there does NOT appear to be so much that is new to the MARQ.
I strongly suspect we will see more in the future! But for now, there is the new respiratory rate data, this will almost certainly come from HRV data from a chest strap whilst exercising. It's been possible to get this information from chest straps for many years but no-one seems to have done it.
Well, they have now!
I guess it's 'interesting' to have.
But one thing that intrigues me is the LIVE EVENT SHARING FEATURE. This is almost certainly NOT LIVE TRACKING and not GROUP TRACKING. It's almost certainly similar to those though! Most likely it will be a form of group tracking but for races. So, whilst YOU determine who can see your position through GROUP TRACK and LIVETRACK I would imagine that LIVE EVENT SHARING is based on you agreeing to share your position publically and, in return, you can see other people who have agreed likewise.
That does NOT sound that interesting to me as I am unsure how many people would agree to share that information and, furthermore, I'm not entirely sure how they will share it as sharing requires a cellular connection and the MARQ does NOT have one. I, for one, never carry a phone during an 'event'. Still, I'm sure many of you do.
HOWEVER. LIVE EVENT SHARING could be interesting if Garmin shares more than your position. Let's say they share average HR, cadence, speed and power information averaged for every minute. That could be interesting and could also be a feature that Garmin can tinker with and better adapt for either sports teams or for a TV audience down the line.
Garmin Marq Specifications (Athlete model)
Source: Garmin
Here are some headline specifications for you (ATHLETE Variant). There are subtle differences to all the MARQ variants to better tailor them to their target audience.
BLE and ANT+ sensor support with sync over WiFi
Full ABC onboard sensors with GNSS including Galileo and GLONASS
Weight 94g…not bad
Battery life: Smartwatch =<12 days, GPS  =<28 hours, GPS + Music =<9 hours, UltraTrac =<48 hours
Screen 1.2" (30.4 mm) diameter @240px x 240px
Water resistance to 100m
Pulse Ox
Quickfit 22mm bands
Topo maps (Expedition model)
Yep it does what the Fenix 5 Plus can do: Garmin Pay, Group Track, Live Track, running dynamics, power meter support, etc etc
This separate post covers all the official FEATURE differences. Some of these features you will NOT have read about if you are reading about the MARQ close to the initial announcement. This was all intended by Garmin to be drop fed in the weeks following the announcement but you have most of it now 😉
Garmin MARQ Pricing
MARQ Expedition – $1,750
MARQ Athlete – $1,500
MARQ Driver – $2,500
MARQ Aviator – $1,950
MARQ Captain – $1,850
There is more detail to come on the First beat stuff but for now, you can read this
Q: Will this be a success as a premium branded watch
A: I'm not sure. The CHRONOS did well, so Garmin has a track record of starting to encroach into the premium watch space. OK, it's a different price point than for the Chronos but the fact remains that Garmin will know more than we do about the demand for this kind of product and they seem to have invested heavily in all these MARQ variants.
A: It will do well as a premium branded SPORTS watch, in my opinion. There are simply a fair number of people who are not price-sensitive and just want 'the best' and/or a premium finish. These people will throw away their Chronos now and buy a Marq. Similarly, in a few years time, they will think nothing of binning the Marq for whatever comes next.
A: Once again though the downside is that pesky screen which Garmin seem reluctant or unable to address. It's just a bit 'cheap and cheerful'. The same screen is fine for me on my 945 but I'd be a bit embarrassed with those colours and resolution on a $2500 watch. The screen is nowhere near as good as that on the Apple Watch, clearly the trade-off is battery life – but even the new Polar Ignite has a great-looking screen that's reasonably power-friendly
Q: Garmin MARQ Review to follow?
No. I can't afford one! But, don't worry, we will get to see the new features and new hardware components on other new Garmin models this year and next.
Q: So is the Garmin MARQ Athlete the Garmin Forerunner 945
A: No. It kinda is a premium 945 I suppose. Remember that the 935 is based on the Fenix 5 rather than the Fenix 5 Plus. But we will still see an affordable model for triathlon.
The MARQ EXPEDITION appears to be the true equivalent to the Fenix 5X Plus ie the premium hiking/outdoors model.
Excited?
You should be. This is not the end. Garmin has more releases scheduled for April and May. That will include the Forerunner 245, Forerunner 245 Music … and more.
Reader-Powered Content
This content is not sponsored. It's mostly me behind the labour of love which is this site and I appreciate everyone who follows, subscribes or Buys Me A Coffee ❤️ Alternatively please buy the reviewed product from my partners (which costs you no extra) and, for that, I receive a small commission. Thank you! This really is reader-powered content.
FTC: Affiliate Disclosure: All links pay commission. As an Amazon Associate, I earn from qualifying purchases.