Unfortunately you will not be able to use the power of the wind to power-up your run but instead, STRYD has introduced new metrics on the new STRYD pod that allows you to see the power you produced that was needed to overcome wind resistance. Combine that with the pre-existing FORM power and these are both pretty cool tools to help you understand scenarios when you might be in danger of over-powering your training and racing.
In this diagram, you can see when you needed to overcome significant wind resistance with air power. this can only be viewed, post-workout, on STRYD's PowerCenter at present and it will be later introduced as a watch-based metric in its own right.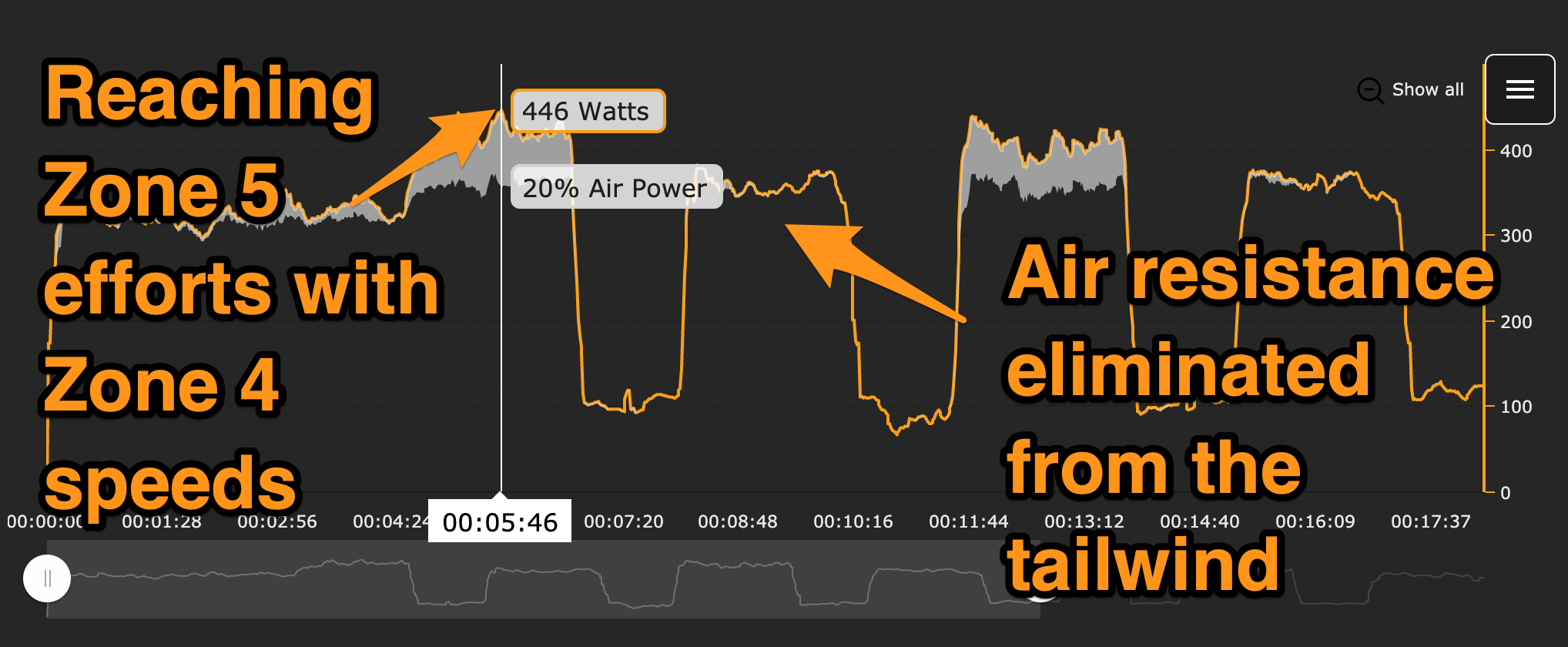 Air Power comes via a new firmware release for STRYD which I would highly recommend everyone updates to.
What else is new in this firmware release?
STRYD's internal recording capability is further increased to 36 hours of running time storage for any scenario when you need to revert back to data cached on the pod.
More: STRYD.com
STRYD Review after 2000 miles | Running Power | Footpod Meter 2020 |
Reader-Powered Content
This content is not sponsored. It's mostly me behind the labour of love which is this site and I appreciate everyone who follows, subscribes or Buys Me A Coffee ❤️ Alternatively please buy the reviewed product from my partners. Thank you! FTC: Affiliate Disclosure: Links pay commission. As an Amazon Associate, I earn from qualifying purchases.