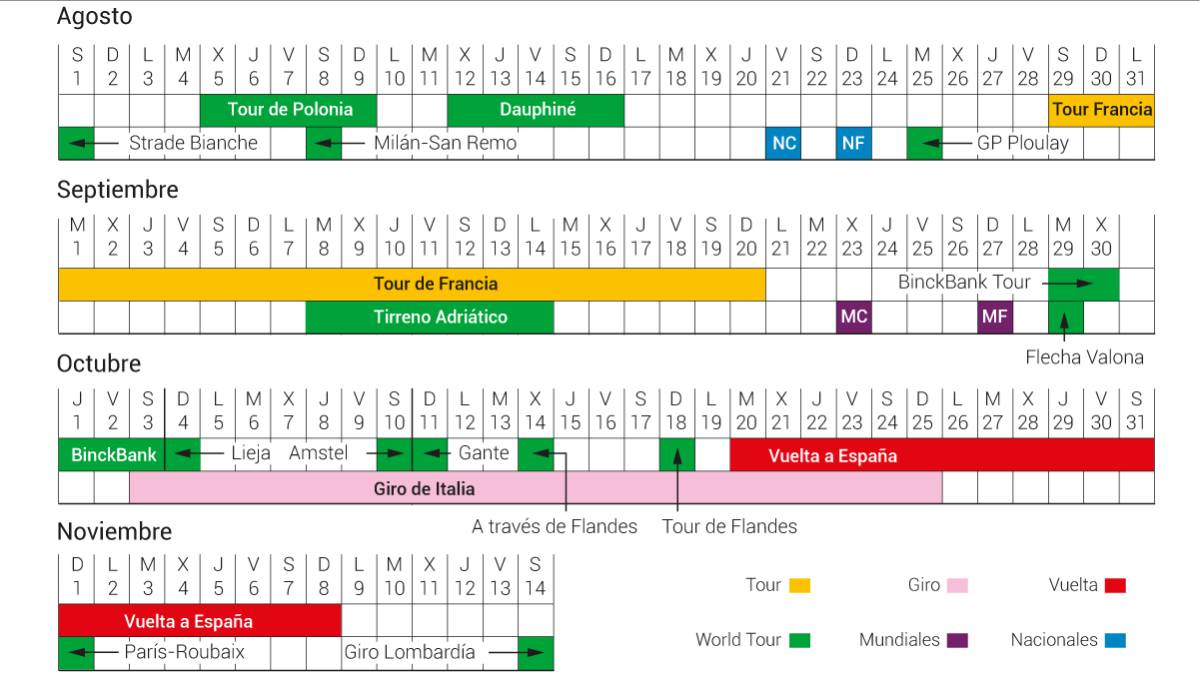 A Spanish newspaper has received a possible schedule of the planned cycling race dates for the remainder of 2020, as shown above.
A September TdF has been talked about and should come as no surprise, perhaps of more surprise might be chillier races in November.
This absolutely has not been 'agreed' and clearly Covid19 second peaks or political dragging-of-heels for casino online could quite easily put a stop to any or all of it. Although one, perhaps does sense desperation to make the TdF happen for the financial future of pro-cycling.
It is what it is. A leak.
Source: Más ciclismo at as.com
Reader-Powered Content
This content is not sponsored. It's mostly me behind the labour of love which is this site and I appreciate everyone who follows, subscribes or Buys Me A Coffee ❤️ Alternatively please buy the reviewed product from my partners. Thank you! FTC: Affiliate Disclosure: Links pay commission. As an Amazon Associate, I earn from qualifying purchases.