FTC: Affiliate Disclosure: All links pay commission
Reading Time:
4
minutes
Wahoo Rival gets structured workout support
I've been waiting a couple of days for my Wahoo Elemnt Rival firmware to get updated to the latest version (1.40.54, via iOS 1.40.0) firmware as there didn't seem to be any way to force the firmware update of the RIVAL. Now I have it!
I will discuss the new structured workout support in a minute but only after mentioning that the RIVAL also has just received a new page to control the KICKR HEADWIND (fan). If any evidence were needed this pretty much shows that Wahoo is focused to integrate everything it makes with everything else it makes.
Back to structured workouts.
How do I get Structured Plans on my Rival? And how do I create structured workouts on Rival?
As of today, there appears to be only one way of doing this and that is via the Training Peaks calendar. So if you have a paid-for plan with Training Peaks or if your coach manages your calendar then workouts should magically just start to appear on your ELEMNT app. If you create your own workouts in Training Peaks or pull them from your library, the same magic should happen.
Workaround: If you do not have a paid-for Training Peaks account go and create a new, free one. The free version has limitations but you can create and schedule complex structured workouts for today and tomorrow that will correctly sync to your Rival.
If you don't see any workouts on the watch…there's a good reason. Wahoo RIVAL doesn't have WiFi, so full automation isn't possible (#WahooWhoops)
Existing Wahoo bike computer owners just turn their devices on and routes and workouts just appear. With the RIVAL there is one more annoying, but unavoidable, step. You have to open the ELEMNT app, make sure it's connected to RIVAL then go to 'Pick a Planned Workout' from those that have been synced from your online training service. You do that and the RIVAL buzzes like crazy to say it has the workout.
I'll have to get more familiar with this linkup as it was not initially intuitive to me in the sense of understanding how to change what workouts are on RIVAL and which one is active.
This slideshow requires JavaScript.
Structured workouts in use
There are two new screen types in workouts one show your current performance and the other your progress through the workout

and like this!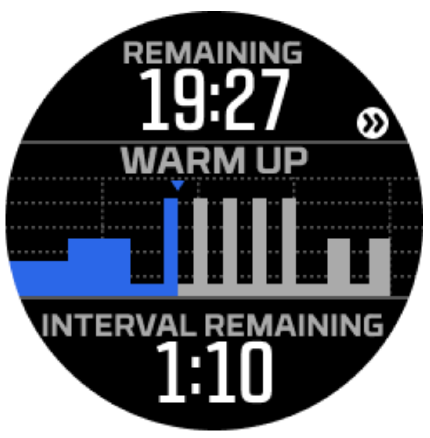 To skip a stage press lap and see this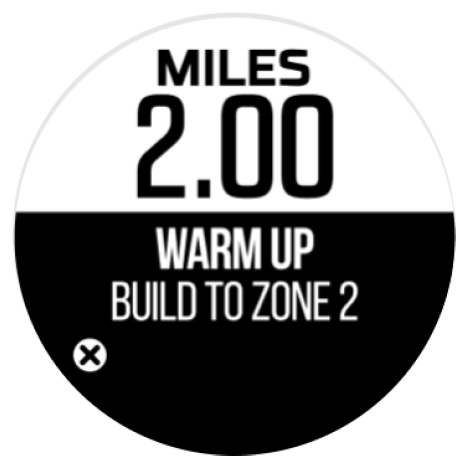 and then just like on the ELEMNT BOLT/ROAM there is a handy option to scale the workout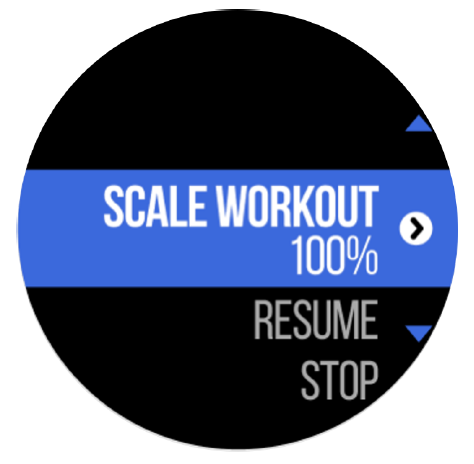 don't forget the generic workout setting back on the ELEMNT app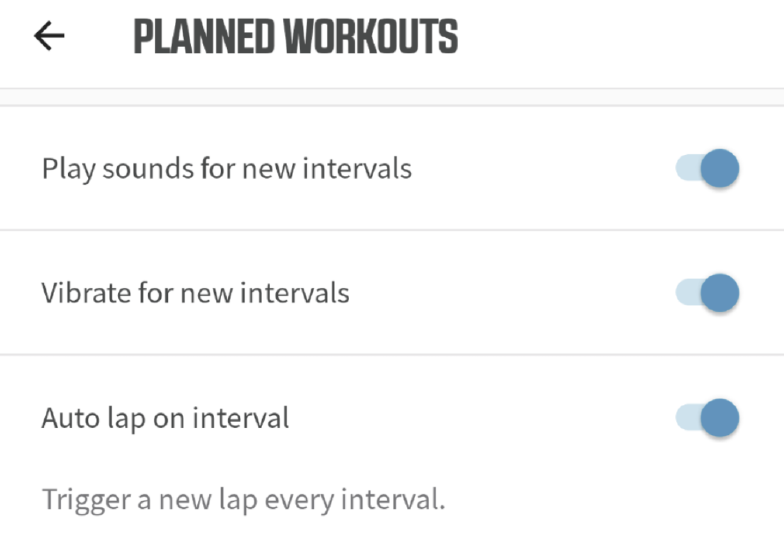 Q: Does this work with Track Mode snap-to-lap
A: No not really. You can execute a structured workout in Track Profile just without the snap-to feature.
Take Out
It seems that Wahoo has done the hard work. There is some tinkering of the interface and the adding of new services that will undoubtedly be happening behind the scenes right now. So I look forward to this important feature set being beefed up throughout 2021.
More Info
How to force an update of the Wahoo Rival firmware
It's more of a case of 'how to 'encourage' a quicker firmware update! Here's what you need to do
Wahoo RIVAL's firmware is controlled by your smartphone app
Get your smartphone app up-to-date. That might simply be a case of going to your app store and seeing that an update is already waiting, in which case update it
If not and if you know there is a newer app version then search again in the app store and that might find the updated version. If not you're out of luck.
Check your RIVAL Options>System>Version. Beneath that, if you see the option UPDATE NOW/FORCE UPDATE then you know what that means…do it, and all is good.
If things are not good, you need to encourage the RIVAL and your phone app to get friendly. So make sure both are more than 50% charged and that the ELEMNT smartphone app is open and that it has a live connection to the RIVAL…then…wait. (I've tried re-pairing and factory resetting the RIVAL but that appears to make no difference to the checks on firmware availability)
Edit:  props to @owenD: go to settings in the wahoo app, scroll to bottom, tap "ELEMNT version" 10 times to go to a debug screen, (obvious really!)
ELEMNT RIVAL 1.40.54 – 25 May, 2021
Added: Support for Planned Workouts from TrainingPeaks. Cycling, Running, and Swimming workouts will sync to RIVAL through the Workout Tab in the ELEMNT Companion app. A new Dial Page and Graph Page are visible on RIVAL when a workout plan is loaded.
Added: HEADWIND control. When paired to a KICKR HEADWIND, RIVAL will have a new page to allow full control of fan settings.
Updated: Improved in-workout optical heart rate tracking.
Fixed: Stability Improvements
Return to the full Wahoo Elemnt Rival Review