Garmin D2 Air X10
Another week in 2022, another new Garmin.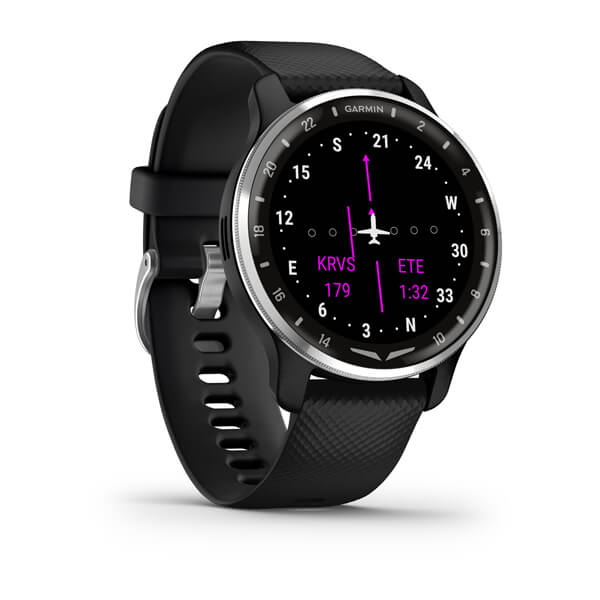 This time it is the D2 Air X10, which is virtually identical to the Garmin Venu 2 Plus in just about every respect but with an aviation twist and a bump in the price tag. There are a couple of interesting angles to this release which I'll touch on further below.
Who would buy this?
As Garmin says,
You're a pilot. You need aviation capabilities in your GPS smartwatch. You also want to monitor your health plus take calls and send texts from your wrist when connected with a compatible smartphone.
Must Read: Garmin Venu 2 Plus
For the $100 bump in the price tag compared to the Venu, you get the following additional aviation-specific features:
Worldwide airport database(s)
Altimeter with adjustable baro setting
3-axis compass with HSI (horizontal situation indicator)
Multiple time zones with Zulu/UTC
Wirelessly receive flight plans from Garmin Pilot
Waypoint information page
Worldwide NAVAID and Intersection database(s)
In-flight Pulse Ox
Thoughts
Clearly, Garmin's strategy is to create relatively-standard watch hardware and then tinker with it for different customer groups. Thus pilots/aviation gets Marq Aviator, D2 Delta (Fenix 6), and now D2 Air X10 (Venu 2 Plus). It will be a brave person that bets against a D2 Echo version of the Fenix 7 at some point in the next year or so!
I would imagine that the super-premium Marq series will also be iterated at some point still covering Captain (Marine), Commander (Tactix), Driver, Athlete (Fenix/Forerunner), Aviator (D2), Adventurer (Fenix), Golfer (Approach) but with the dive watches limited by unique safety considerations.
I hadn't thought of the use of Pulse Ox (blood oxygen) for pilots. However, I guess it's obvious that smaller planes at altitude could present the pilot with potentially catastrophic risks of reduced oxygen.
If you're a pilot you will certainly know about the aviation-specific features WAY more than me. However I do know about the rest of what the watch can do and its features represent much of the cream of what Garmin offer in the sports, wellness and connected technology arenas…it's a great smartwatch…one of the very best. And, with that pretty AMOLED screen, you'll also look good and the battery will still last much longer than the equally as pretty Apple Watch 7.
Reader-Powered Content
This content is not sponsored. It's mostly me behind the labour of love which is this site and I appreciate everyone who follows, subscribes or Buys Me A Coffee ❤️ Alternatively please buy the reviewed product from my partners. Thank you! FTC: Affiliate Disclosure: Links pay commission. As an Amazon Associate, I earn from qualifying purchases.