Wahoo Music Control
Wahoo Rival has finally got Music Control for Android after adding it for iOS about a year ago. So what?
Must Read: Wahoo Rival Review
What Is Music Control?
If a sports watch or smartwatch has music control that means it can control the audio playback on your smartphone if it's close by, within Bluetooth range. so, it's not just music control it's the control of whatever audio is playing.
You need some form of Bluetooth headphone paired with your phone, possibly also covering Bluetooth speakers.
So What?
Music control is a far simple feature for a sports watchmaker to get working. Physically storing music MP3 files on the watch is harder, connecting to a Music Streaming service (which stores music on the watch) is harder still and getting true live streaming over the internet is very difficult. Thus music control is a box ticker feature for many watch companies it doesn't actually help that many people but for those that run with their smartphone it does make life a little easier. That said even some earbuds allow a degree of music control too, so you could argue "Why bother?"
Most SMART watches have this feature or a more advanced music feature because music control & playback are integral to the definition of a SMART watch. Not so the humble sports watch. A true sports watch doesn't need music control at all it's just a nice-to-have.  Perhaps this explains why Polar only recently implemented this feature and the same applies to Suunto. Garmin, of course, has the luxury of its own apps (CIQ) and so has more advanced streaming support since 2018.
Thus Wahoo is playing catch up.
A statement of the obvious is that you have to play catch up until you've caught up.
Wahoo adds GPS Track to Workout Summary
Perhaps more interesting was the addition of a simple breadcrumb view of your workout to the post-exercise stats you see on the watch. Again it's a somewhat peripheral feature but a sign of incremental progress.
What Next?
The next leap for Wahoo would be for the RIVAL to follow breadcrumb routes. This could probably come in steps too…first adding route manually and then automatically linking and syncing to routes on RwGPS, Strava and Komoot. Neither of those is trivial and neither is it trivial to integrate compass functionality with progress along a predetermined GPS route. Add in off-course notifications, the ability to reverse a course or navigate to the midpoint/endpoint/start then you have months of work on your hands. And for what? It's another feature that not so many runners will use and those that need it have probably already got a more advanced Garmin that has onboard maps. Those several months of work I just talked about for Wahoo to get breadcrumbs working dwarf into insignificance against getting true maps working…that would need a whole new piece of watch hardware for starters!
Again. Catch up.
Tip: How to force an update of Wahoo Rival firmware. Plug your Rival into a wall socket (not a computer) and leave the ELEMNT app open nearby.
Remember that Wahoo has a stake in Supersapiens. Perhaps we shall see some integration there this year? It has to come at some point.
More: Detailed Supersapiens Review
Wahoo Is Playing A Clever Game, Though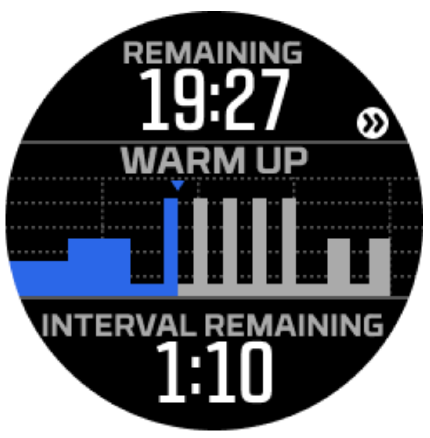 Yet Wahoo has already added the following to Rival track mode for running, swimming drills, custom multisport profiles, planned workout sync from Training Peaks and trainer control.
If you think about it those ARE pretty fundamental SPORTS features for a competent player in the triathlon watch game. Wahoo has clearly thought long and hard about where to allocate resources. They are clearly focused on delivering a SPORTS TOOL rather than a SMART TOY.
If you are vested in the wider Wahoo ecosystem, RIVAL certainly makes sense for triathletes. It does the core work that most triathletes need for their sport.
On that note, today is the last day to get a very decent sale deal on Rival. I think it's $90 or $100 off in the USA but definitely £70 in the UK
Note I do NOT expect a next-gen RIVAL later this year. (No intel)
Details: wahoofitness.com
Reader-Powered Content
This content is not sponsored. It's mostly me behind the labour of love which is this site and I appreciate everyone who follows, subscribes or Buys Me A Coffee ❤️ Alternatively please buy the reviewed product from my partners. Thank you! FTC: Affiliate Disclosure: Links pay commission. As an Amazon Associate, I earn from qualifying purchases.