FTC: Affiliate Disclosure: All links pay commission
Reading Time:
2
minutes
Here are some of the first images of Garmin's CHARGE battery pack for their new Edge 1030 cycling computer.
It's not quite what I expected with the battery going under the new mount. That's a great idea of course as it means it is very easily replaceable. I had imagined it going between the 1030 and the mount.
But that's not quite where it ends. Sure you get the 24 hours of charge we heard about but you also get compatibility with: Edge 1000; Edge 520; Edge® 820; fēnix 5; fēnix 5S; fēnix 5X; and Forerunner 935 via an additional cable which looks something like this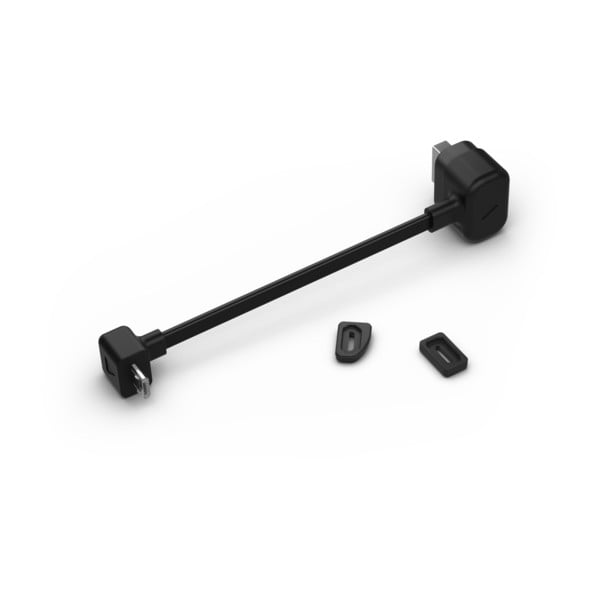 Here's what Garmin have to say:
"Extend your ride with the Garmin Charge power pack. This external battery pack plugs directly in to the Edge® 1030 cycling computer, giving you up to 24 hours of additional battery life. It even fits into the new streamlined bike mount¹.
"You can also charge on the go by connecting the Garmin Charge power pack to any compatible fitness device with an additional cable — including wearables and other cycling computers. Just connect the power pack with a USB charging cable² so you can stay in the action and get the most out of your activities.
"¹Edge 1030 bike mount (010-12563-00) sold separately or included with the purchase of Edge 1030
²Wearables with wrist-based heart rate that use a plug-based charger cannot be worn while charging. To use the Garmin Charge power pack with another Edge device you'll need the Cycling Combo Mount (010-12256-22) and Battery Pack USB cable (010-12562-01)."